Commercial Printing Services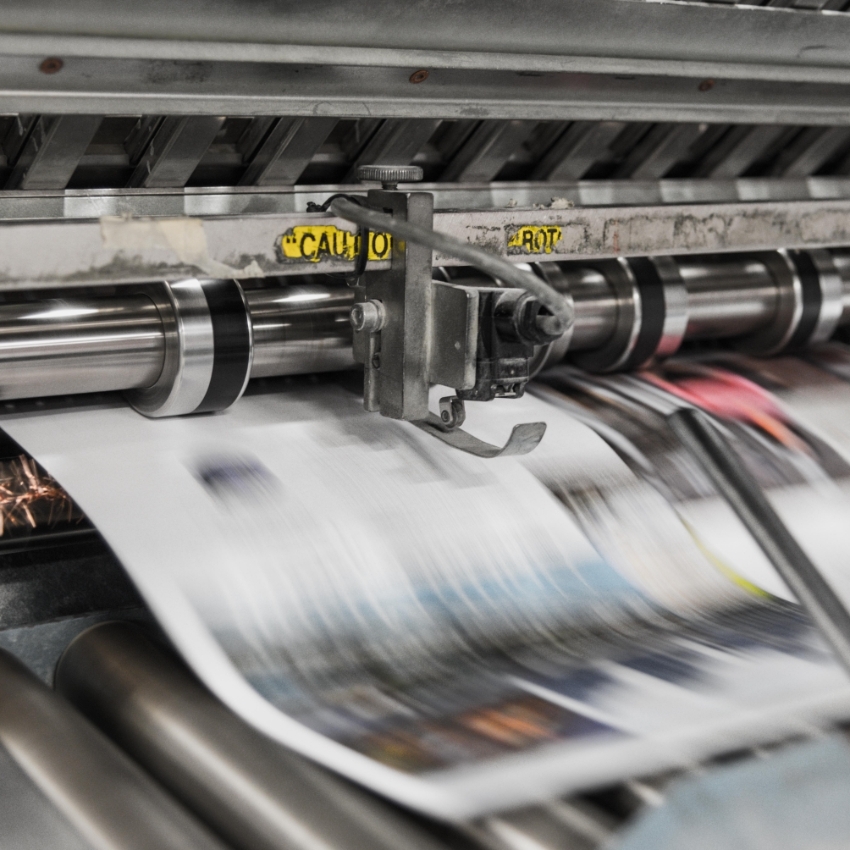 Commercial Printing
Tried, true, and trusted
At Synergetic Media we pride ourselves on excellent quality commercial printing with affordable pricing, and timely turnaround. Our experienced print production staff make sure the work that goes out the door is right, and on time. An experienced sales staff works with you to ensure you are meeting your quality needs and staying in budget. The management team works with you to communicate ways your project can save on production time and resources – passing the savings on to you.
6 Advantages of Print Marketing
Printing brings specific marketing advantages that are irreplaceable.
Print is a tried-and-true source of information. It is a tangible and touchable. Print engages multiple senses, including touch, sight, hearing, and even smell. This multisensory experience is more likely to capture reader emotions, increasing the likelihood that they will remember what they saw and read. It reaches customers in a tactile, solid way digital experiences cannot match. Print has permanence, and is a tried-and-true trusted source. It is less likely to be thrown away, and more likely to be noticed than online advertising.
Savvy marketers and business owners looking to increase sales for their business should consider commercial printing as part of their marketing arsenal. Print brings unique advantages that digital experiences cannot match, including:
Commercial printing offers a unique opportunity for businesses to reach their target audience with precision and trustworthiness. With an array of creative options available, commercial printing can help capture attention and engage customers in ways that are simply not possible online. Because of these reasons, whether you're looking to increase sales or build brand recognition, commercial printing should be part of your marketing toolkit.
Commercial Printing Made Easy
Whether you have print-ready artwork or need design to print to mail fulfillment, our designers and experienced print technicians are here to bring your marketing collateral to life.
To get started just click, email, or call, and we will best see how to serve you.
Work with our expert design team to make your vision a reality.
Send us your ready-to-go file.
Easy reorders for existing customers.
Combine Print and Digital Marketing
For the best of both worlds
Cut through the digital noise with the power of print. Use print to increase your brand's chances of being seen and remembered.
In-House Commercial Printing Capabilities
Quality control, start to finish.
You may not care very much about all the geeky technology that goes into our commercial print production – but you may want to give it a look. It makes a real difference! We have a full print facility in-house, meaning our team will make sure your collateral stays true to quality and color. Want to take a look around? Come on by, we love visitors!
Looking for fast turnaround with a local printer who knows you? Then look no further than Synergetic Media.
Offset Commercial Printing Capabilities
Offset printing is the go-to for large quantity prints (generally over 1,000 impressions), or when you need that specific pantone color.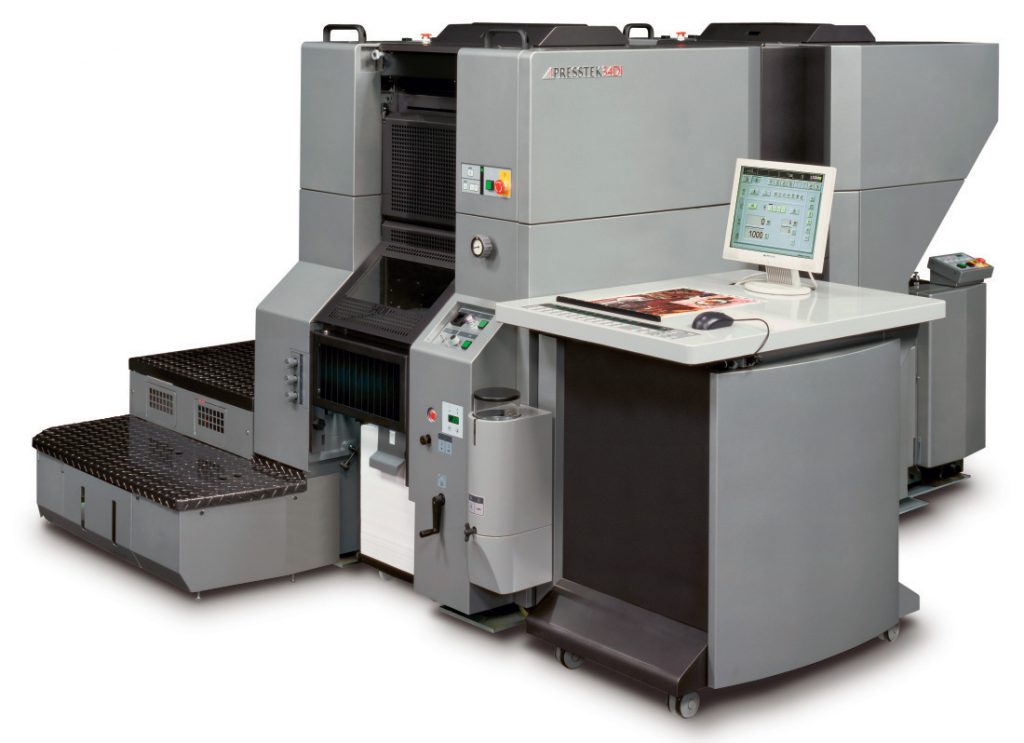 The offset Presstek DI is capable of 300 dpi, while most offset presses only have dpi up to 200. Consider this like High-Def for your prints. What does that mean to you? It means crisper images with more detail and ad-agency quality. The Presstek DI has a  waterless direct impression which produces less dot gain and a larger range of colors. It's a difference you can see.
Digital Commercial Printing Presses
Digital printing is perfect for shorter run, fast turnaround projects. Our quality commercial digital printers produce superior results in record time.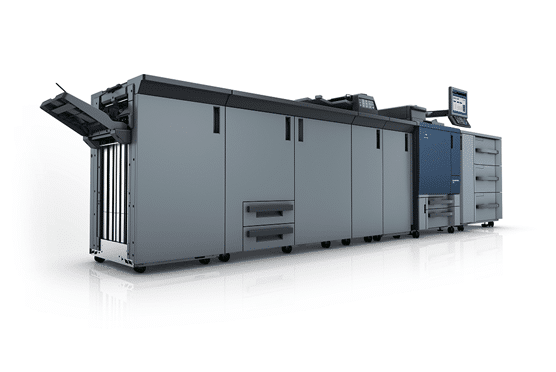 Konica Minolta AccurioPress C2070
State-of-the-art Konica Minolta digital printers offer both quality and fast turnaround time for short runs.
Konica Minolta AccurioPress 1250
Our dedicated industrial black and white printer is fast, efficient, and extremely economical.
Synergetic Media has a number of on-site wide format printers, suitable for printing a large variety of banners, posters, and signs. Keeping our wide format and signage in-house allows us to keep an eye on the quality while creating attention grabbing pieces for our customers.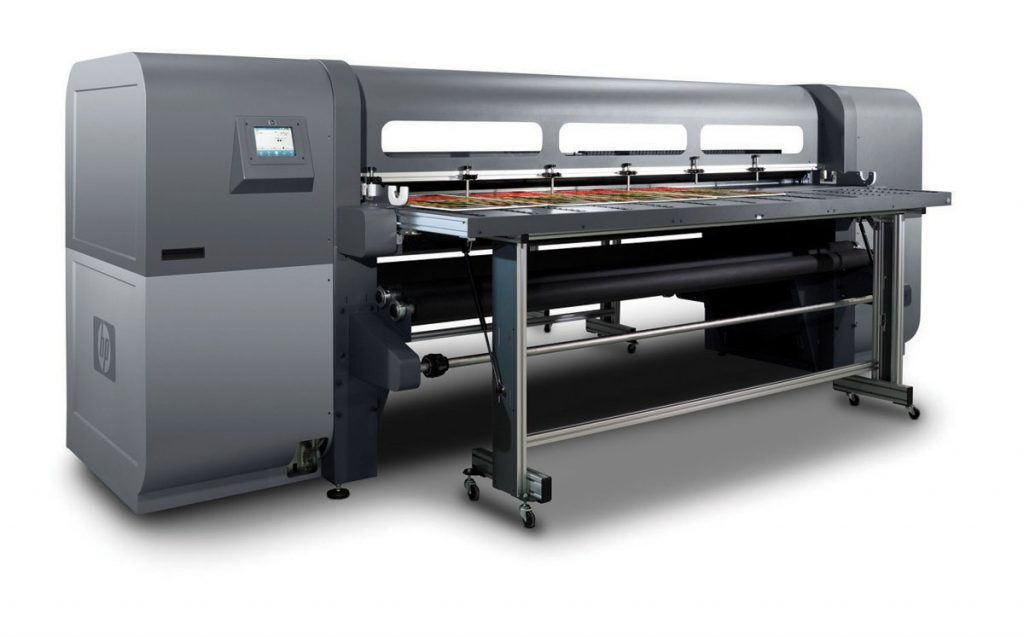 This HP 700​ Scitex flatbed printer is your one-stop-shop for any wide format/signage piece. Its UV curable inks print on almost any rigid surface from foam-board to glass and will last for years.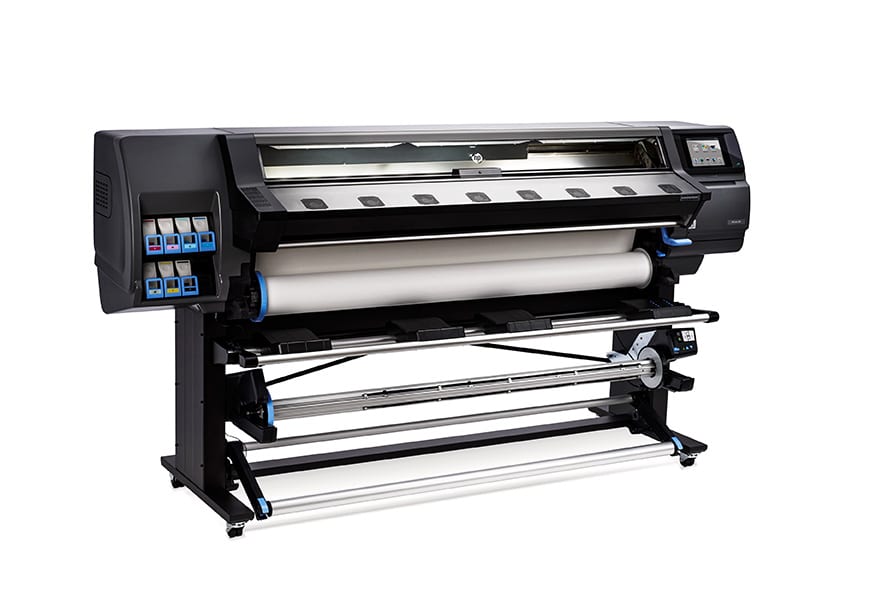 For any of your large flexible pieces like canvas and vinyl  banners, the go-to is our HP Latex 360.​ It's capable of producing high saturation and vibrancy products that will wow your customers from any seat in the house.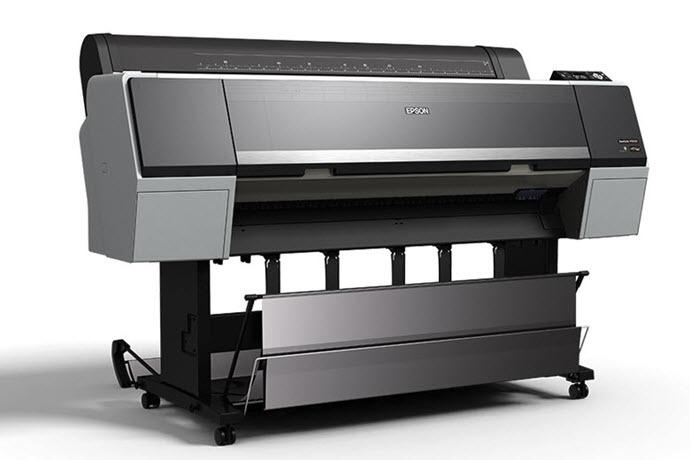 For large-format exceptional quality photo prints, the Epson Sure color series comes ready with 11 colors for maximum accuracy. For eye-popping prints with vibrant purples and oranges, this is the printer to use.
We invite you to explore the possibilities commercial printing has to offer – contact us today to learn more about how we can partner with you on your next project!