Great Web Design
Will Best Represent Your Company
Your website is often the first impression people get of your brand, and it's critical to make sure that a website design service make the impression is a good one. Your website isn't neutral. A great website will help grow your business, while a poor website will do the opposite – if your website is dated, difficult to navigate, or with unclear messaging, it can cause clients to look elsewhere, costing you an untold amount of revenue from lost opportunities.
Synergetic Media can help you create a website that not only looks professional and trustworthy, but also helps drive traffic and convert potential customers into paying clients. We will handle all the technical aspects of website design, saving you time and stress, leaving you free to do what you do best – running your business and serving your clients.

Since updating our website and logo refresh, we have see over 25% increase in revenue. We have higher margins, more qualified leads, and a higher closing rate. The creativity behind the design was key to transforming our look. It's very appreciated.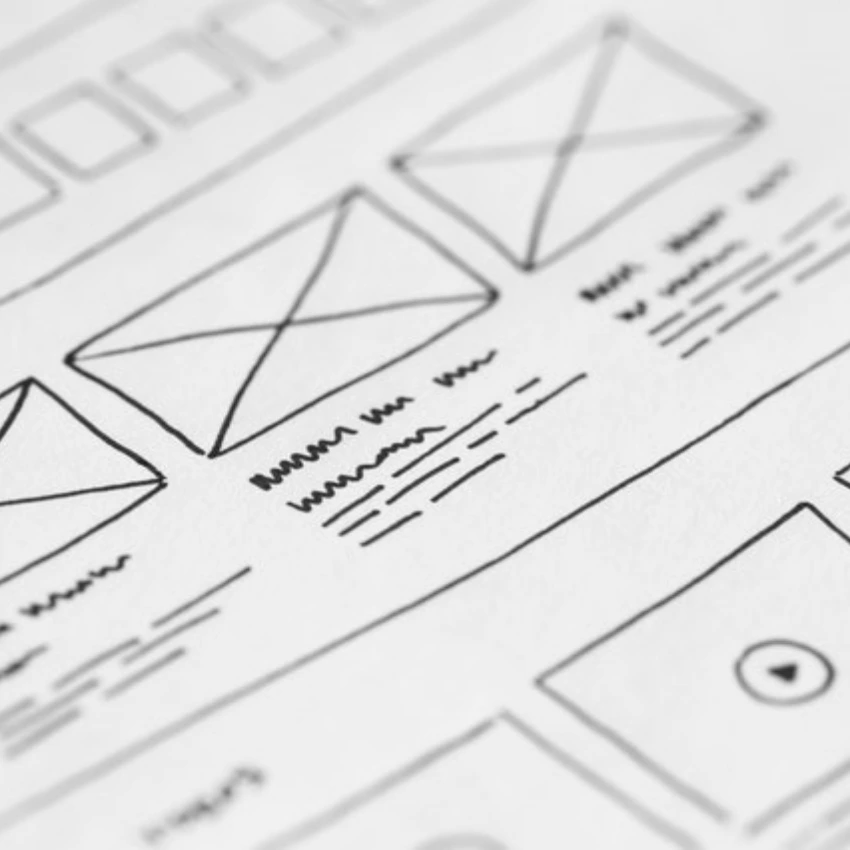 The Ultimate Goal
of Your Website Is Conversions
To be effective, your website needs to convert. In other words, making sure your website is designed in a way that encourages visitors to take the desired action, whether that's making a purchase, reaching out for a quote, or contacting you for more information about your product or service.
Working with a website design service such as Synergetic Media can be incredibly helpful in achieving conversion-focused website design. We have the expertise and experience to design a website that not only looks great, but also drives results for your business. So don't hesitate to reach out to Synergetic Media for professional help in designing a website that converts.
Ready To Get Started?

Contact us today for website design service that drives results.
At Synergetic Media website design service, we have the skills and expertise to create website designs that incorporate all three of these key components – message, visual design, and flow/responsiveness. Contact us today for website design that drives results for your business.
Three Key Components
To Great Website Design
A pretty website is not enough. And don't get us wrong, we LOVE pretty websites – after all, creating first class designs is one of our favorite things to do. However, as with most everything else, looks alone are not enough.
Three key areas to consider when creating effective websites are:
Message (What It Says)
Visual Design (How it Looks)
Flow and Responsiveness (How it Behaves)
Message: What Your Website is Saying
Your website should clearly communicate the message about your brand and offerings. This includes using language that resonates with your target audience, as well as making sure the website clearly presents information about your products/services, company history, team/staff, contact information, etc.  Before beginning any web design project, we work with you to fully understand and clearly define your brand strategy and positioning, so we know the WHAT of your messaging. In other words, make sure all your messaging is clearly rooted in your brand and business objectives. 
Let us help you make sure your website is saying all the right things. Interested in learning more? Contact us for a consultation.
Design a Better Website

Using the Classic Story Arc
A compelling story that focuses on your customer's needs is the best way to build a connection with your website visitors. And the best way to structure a story on your website? The classic story arc.
A website based on the main formula of any good story (characters, emotions, problem, guide, plan, solution) as a way to show visitors why they need the product. This framework helps website designers create a website that is not only visually appealing, but also successful in communicating the value of their product or service to customers. By starting with the problem and introducing your customer as the hero, you can guide them through their journey of discovering your solution and how it will ultimately fulfill their desires and lead to a successful resolution. Using the components of a good story, you can create web pages that are successful in communicating the value of your product or service to customers. This will result in a website that is more successful in converting visitors into customers.
Visual Design: How Your Website Looks
Beyond just the WHAT, it's also important to consider the HOW. How is your website design helping to convey these key messages? Is the website visually appealing and easy to navigate? Your website's visual design includes everything from the color palette and typography to layout and imagery. Consistency of branding is key – make sure the fonts, colors, and images you select for your website are all in line with what your brand represents.
Professionalism of design matters. Your audience intuitively knows when the website has solid to superior design. An amateur or poorly done design will give your audience a negative impression about your products and services, even if it isn't warranted. Professional creatives know how to select visually pleasing fonts sizing and combinations, utilize white space, combine colors, stick to visual motifs, and best direct the eye. 
Here Are Some Quick Tips

to consider when designing your website:
Make sure your page layout is easy to navigate and understand. Don't overwhelm visitors with too much information at once. Keep your layout designed in a way that draws attention to the most important parts.
Use clear and concise headlines and subheads to help guide visitors through your content. Be sure to also optimize headings for good SEO.
Use images and videos that are relevant to your audience and support your message.
Keep design elements consistent across all pages of your website, and conforming to your company's brand guidelines. This will help create a cohesive look and feel that reinforces your brand identity.
Flow and Responsiveness: How Your Website Behaves
Your website's flow refers to how easy it is for visitors to navigate and find the information they're looking for. This includes things like menu organization and website structure. In addition, with more and more website traffic coming from mobile devices, it's important to make sure your website is responsive and functions well on various screen sizes.
User experience (UX) is a crucial aspect of website design. Think about it: if a website is difficult to navigate or has slow loading times, users will likely leave without taking the desired action (such as making a purchase). Make sure your website has a clear hierarchy and menu organization.
In today's digital age, it's essential for websites to be optimized for mobile devices. In fact, Google prioritizes mobile-friendly websites in its search rankings. You will want to test it out on various devices and browsers to see if there are any flaws in the design.
At Synergetic Media, we have the skills and expertise to create great website designs that incorporate all three of these key components – message, visual design, and flow/responsiveness. Contact us today for website design service that drives results for your business!
Let's Talk SEO

The Importance of Search Engine Optimization
Another important aspect of website design is search engine optimization (SEO). This involves using keywords and strategic website structure to rank higher on search engines like Google. While good SEO strategy overlaps with good website design, there are many tactics, both on and off-site, which will help your website to rank in searches.
Ready to get started with our website design service?

We don't just produce. We partner.
We're always here when you need us. Give us a call, or contact us online or in person. You will find our approach to your marketing collateral needs to be supportive and collaborative.