Synergetic Media is a marketing and print company located in Alpharetta, GA. specializing in creative, engaging content tied to strategy. We plan and execute content that gets attention, stirs the emotion, and creates meaningful connections between people, between businesses and their customers. Connections generate relationships that in turn generate business. Whether it is a printed newsletter that your customers actually want to read or a spotlight video that brings tears to their eyes, we've done it all, and we have you covered.
The team at Synergetic Media are artists and marketers.  Uniquely trained, highly skilled and unapologetically passionate about our work.  But make no mistake – that work is 100% you!  Our business is your business.  Together, we'll make it look sharper, sound smarter, and perform better than ever before.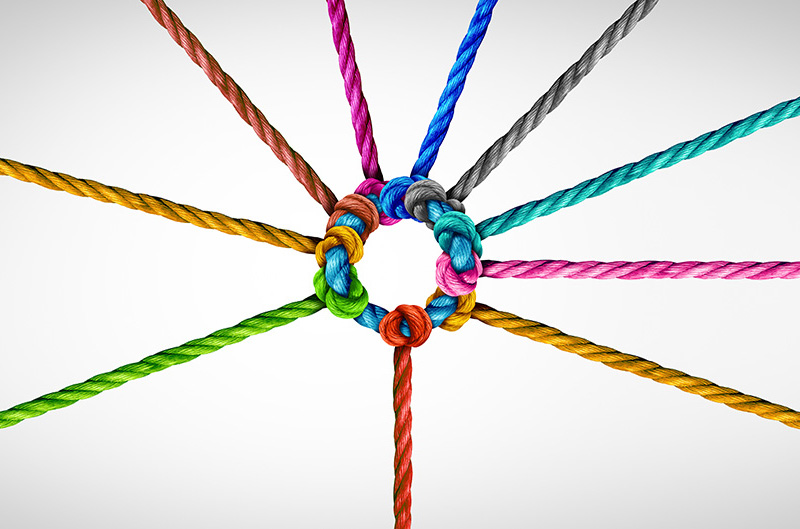 It's your story.  Let us help tell it with our lineup  of marketing services ranging from commercial printing to website design to video production – all done in-house and with the highest degree of professionalism and attention to detail.
The content creators at Synergetic Media can help you get there. Omni and multi-channel approaches are uniquely constructed to meet the challenges of today's marketplace. Our talented staff will leverage their expertise and help you craft a message that has impact and connects with your customers in a meaningful way.

Contact
Step One starts with you. You have a need? Just reach out to us by phone, email, in-person, or web contact and we will see how we can help.

Discover
From a small print job, to an engaging video shoot, to a full scale re-brand encompassing several forms of media, we take the time to truly understand what you need.

Plan
Based on what we learned in Step Two, our knowledgeable team devises a plan of action. We use our technical and creative expertise to craft a plan that delivers the best results, stays on budget, and is in line with your strategy.

Execute
Bringing the plan to life, we execute the steps to create unique and compelling marketing solutions. For longer term projects, we follow timelines made in Step Three with touchpoints to ensure we are on track and you are satisfied with the results.
Oasis Rebrand

Oasis Landscapes & Irrigation came to us in 2020 looking for a new logo and accompanying brand book. Soon after, we were working on a massive website overhaul including competitive analysis and SEO services. With inspiration from contemporary landscape design/architecture, we designed and built their fully custom website from the ground up.

---

Project Highlights

CDC HIV Video series

The CDC needed to produce a series of five explainer videos about HIV risk, testing, and prevention. Our team worked to animate kinetic text and full illustrated scenes in tandem with various presenters over a green screen. The series is now featured on the HIV Basics section of the CDC website.

---

Project Highlights

Video Production and 2D Animation

Turning Point 2020 Pink Affair

They said it couldn't be done. No, really. Turning Point Breast Cancer Rehabilitation had a creative vision for their 2020 Pink Affair event invitations. But it was a technical challenge printing white ink on black paper and achieving subtle gradients. This required specialty equipment, and the techs said they couldn't run it. It took Ginger's knowledge of color, inks, and commercial printing to bring their vision to life.

---

Project Highlights

Printing white ink on black paper

Stars and Strikes Stadium Banner

In 2019, Stars and Strikes became a sponsor of the Atlanta Braves. They asked us to take care of designing and animating their banner to stretch across Truist Park.

---

Project Highlights
We have an amazing range of clients. While Synergetic Media is a print and marketing company in Alpharetta, GA our clients range from nationwide chains to local small businesses. Clients are the life of our company. That's why we treat every project like it has our name on it as well as yours. Your success is our success, for any job, big or small.

So much of our success would not have been possible without Synergetic Media's enthusiasm and technical expertise. We were truly blessed to have them on board and look forward to more collaborative projects in the future!

Ginger and her team provide excellent customer service while delivering high quality products and services at a fair price. The team has superior design skills and knowledge. The have advised me on numerous projects and I have never been disappointed.

Great partners for any business looking to amplify their message. Synergetic Media provides industry-leading quality, quick turnaround and a responsive and knowledgeable staff.

Since updating our website and logo refresh, we have see over 25% increase in revenue. We have higher margins, more qualified leads, and a higher closing rate. The creativity behind the design was key to transforming our look. It's very appreciated.

Great partners for any business looking to amplify their message. Synergetic Media provides industry-leading quality, quick turnaround and a responsive and knowledgeable staff.

I'm grateful to have Synergetic Media as a partner to help with my commercial printing needs. They have done an excellent job with the print quality and turnaround times on multiple projects like banners, posters, business cards, rack cards and flyers.

Ginger, the owner, is passionate about the business. She wants the color to be perfect and they are always willing to bend over backwards to get you what you need when you need it. I've comparison shopped and on top of everything else, their pricing is really, really competitive.

I just wanted to say thank you for Synergetic Media's time, effort, and creativity. Our project has been in the works for a few years and I appreciate everything that each of you did to see this through to the end. The final videos look great! Thank you!

I can't say enough about Synergetic Media. They have been responsive to all my printing and digital media needs. The special projects and deadlines that I have had with my business have always been met, and the team at Synergetic Media treats my business like it is their own. They truly care about their clients' needs and all of Synergetic Media services are second to none!

The video was amazing, I have had a number of people say how wonderful and impactful it was! Thank you for all you did to make the Pink Affair so special!

Ginger, Jason and team partnered with me on a design project from start to finish. I laid out the vision for the initiative and they created a prototype that needed only a few minor adjustments prior to working on the finished product. From paper selection, to design, to customer service and pricing, they were an excellent partner. I would work with them again.

I am very familiar with Synergetic Media's work, and they give you the highest quality for a great price. Very impressed with the owner and her staff. Would highly recommend it for any printing needs.
We don't just produce. We partner.
Give us a call, or contact us online or in person. Want to drop by our marketing company in Alpharetta, GA? We'd love to have you stop on by. You will find our approach to your marketing collateral needs to be supportive and collaborative.